What is WordPress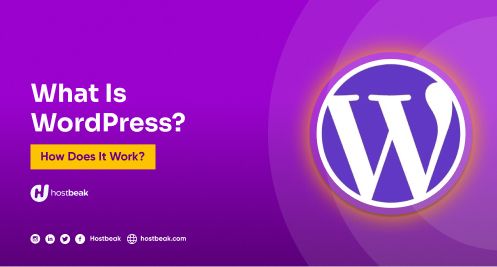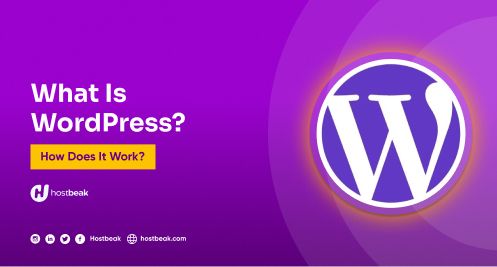 WordPress is one of the world's most widely used content management systems (CMS). One-third of the internet is currently powered by it.

Your Wordpress website is powered by software at its heart. It determines the appearance, functionality, and performance of your website. It's what powers your site's backend, it's how you'll publish pages and posts, and it's what determines how your site looks and how users interact with it.

There's a lot more to WordPress than that though.

WordPress was founded in the year 2003. It is the successor of the b2/cafelog project. It was intended to address a void in the market for a PHP and MySQL-based personal publishing framework. The first version of WordPress was designed by Matt Mullenweg and Mike Little.

However, because the software is open-source, a large portion of the project was produced by volunteers. Matt Mullenweg, who is also the creator of Automattic, is the face of WordPress today.
What is WordPress?
WordPress is one of the world's most widely used content management systems (CMS). WordPress is open-source software that can be used to build and manage websites, and it presently powers over one-third of them. It may assist you in creating anything from a simple blog to an eCommerce store, a company website, a creative portfolio, and more.

It's not a problem with WordPress if you've never made a website before. To create a professional website, you don't need any design or programming abilities.
WordPress themes, of which there are dozens to pick from, will take care of the design of your site. If you want to expand the functionality of your website, you can do so using the API.
Pros of Wordpress
It's fully open source and free. You only need a domain name and web hosting to start building your website.
It's quite adaptable and customizable. You can create any type of website, including a large tech blog, a tiny online store, a business site, a portfolio site, and more.
New features can be added fast. The plugin library is vast, and you can add practically any feature you want with just a few clicks.
There's already has a large community. Thousands of people from all over the world have contributed to this initiative. You can discover lessons, guidance, and tips all over the internet.
WordPress is lightweight and optimized for search engine optimization. Your site will stand out among the thousands of attractive themes available.
WordPress is cost-effective. You can host many WordPress websites on a single shared hosting plan, plus you get a free domain, site security, and unlimited bandwidth, to mention a few benefits.
WordPress is a do-it-yourself platform. While you can employ a web developer to construct your website, if you use WordPress, you won't have to. Even inexperienced website owners can learn how to construct and personalize their website with WordPress because it is so intuitive and simple to use.
Cons of Wordpress
You must upgrade your software. You must install all necessary updates to maintain a healthy WordPress website. This won't be an issue if you're a careful website owner.
Themes can be tough to customize. WordPress comes with a number of attractive themes. The benefit is that you don't need to do a lot of customizing to make these themes appear great. If you do want to change them, though, it can be tough to figure out how to get the theme to perform exactly what you want.
Open source can lead to security flaws. WordPress is a free and open-source content management system that anybody may contribute to. This is mostly a fantastic feature, but it can also lead to other possibilities.