Top WordPress Security Plugins to Protect your site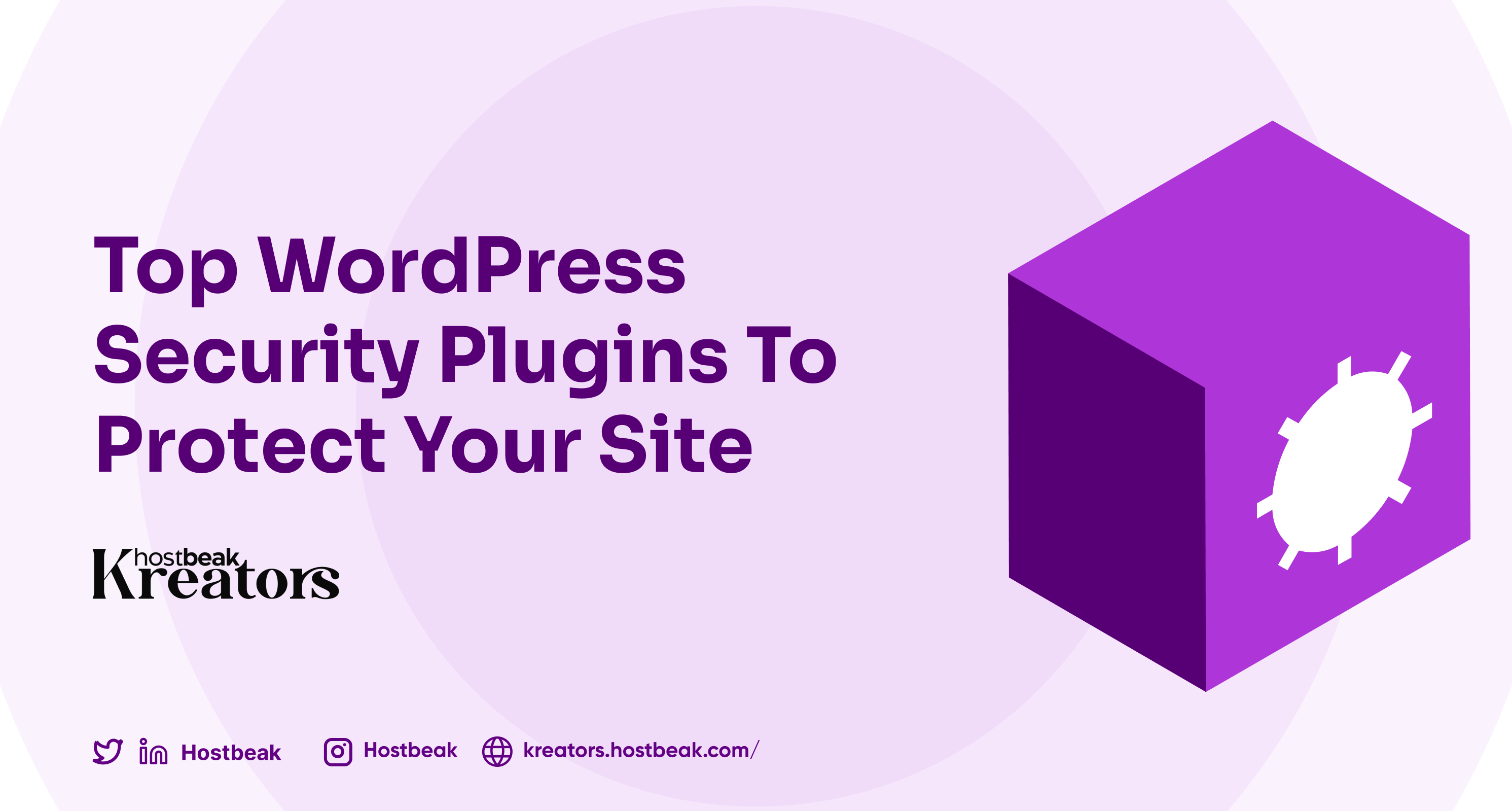 It's critical to use a security solution on your WordPress website if you want to run a successful online business. In this article, I have compiled a list of the top Website security plugins to keep your site safe.
To help you explore this post, here's a table of contents:
Google Authenticator
VaultPress
WordFence
Jetpack
Defender
WordPress Security Scanner (WPScan)
iThemes Security
Google Authenticator
Google Authenticator is a two-factor authentication (2FA) mobile security tool that helps to authenticate user identities before providing them access to websites and services.
Numerous good WordPress security plugins integrate two-factor authentication, but Google Authenticator can be installed alone. This plugin adds two-factor authentication to any WordPress website for all users, and it works with any phone or device. Additional capabilities, such as configurable email and SMS templates, are available in the premium (or pro) edition.
VaultPress
VaultPress is a backup-focused plugin from Automattic, a WordPress developer. This free premium plugin includes real-time and scheduled backups of all articles, media files, comments, and other sites content to guard against losses caused by viruses, hackers, or "real-world" catastrophes like accidents or outages. General security capabilities like virus scanning and email warnings of questionable activities are also included in VaultPress. It is one of the most affordable premium security plugins, the plan is designed for small businesses and bloggers, according to the website, but you may upgrade to a more powerful plan.
You can check their official website https://vaultpress.com/
WordFence
WordFence is one of the best malware scanners and endpoint firewalls built from the ground up to secure your WordPress site. Their Threat Defense Feed provides Wordfence with the most up-to-date firewall rules, malware signatures, and malicious IP addresses to keep your website secure. Wordfence is the most comprehensive security option available, with a range of extra capabilities to round it off.

Some of the features you can find in WordFence are:
They protect your site against attacks that leverage password information stolen in data breaches.
Based on pattern matching and IP ranges, they quickly and efficiently remove site security threats by blocking entire malicious networks as well as any human or robot activity that suggests suspect intents.
They stop brute force attacks permanently on your website by using one of the most secure forms of remote systems authentication
You can check their official website https://www.wordfence.com/
JetPack
JetPack is one plugin that helps in improving the security, performance, and growth of your WordPress site created by WordPress experts. Jetpack also includes certain security capabilities, making it an interesting plugin for people looking to save money while yet relying on a reliable solution. The Protect module, for example, is free and prevents suspicious activities from occurring. Jetpack's basic security capability now supports brute force attack prevention and whitelisting. You can check their official website to read more about the plugin https://jetpack.com/
Defender
Defender is one security plugin with very simple and friendly features. With Defender malware scans, antivirus scans, IP blocking, firewall, activity log, security log, and two-factor authentication login security, this plugin stops brute force assaults, SQL injections, cross-site scripting XSS, and other WordPress vulnerabilities and hacks.
You can check their official website to read more about the plugin https://wordpress.org/plugins/defender-security/
WordPress Security Scanner
WPScan is an online security scanner for WordPress vulnerabilities, which keep track of all your WordPress installation and keeps you inform as soon as they are outdated. They protect your website from being penetrated or hijacked by a malicious agent. You can check their official website to read more about the plugin https://wpsec.com/
iThemes Security
With over 30 features to prevent hacks and unwanted intruders, the iThemes Security plugin is one of the more amazing solutions to protect your website. It focuses heavily on detecting plugin vulnerabilities, outdated software, and weak passwords. This plugin scans for website security flaws and automatically fixes them, as well as blocking bots, spam, and users who have hacked other websites.
You can check the official WordPress website to read more about the plugin https://wordpress.org/plugins/better-wp-security/
Why WordPress Security Plugin is Important?
Recovering or fixing a hacked website can be complicated and costly, which is why having a security plugin will reduce the risk and also protect your visitor or business data from being exposed. A good plugin will help defend your WordPress site from brute force assaults, viruses, and spammers.
Summary
That's all there is to it. Hopefully, this list of the top WordPress security plugins provided you with the information you require to select the most appropriate security tool for your needs.