How You Can Protect Your Website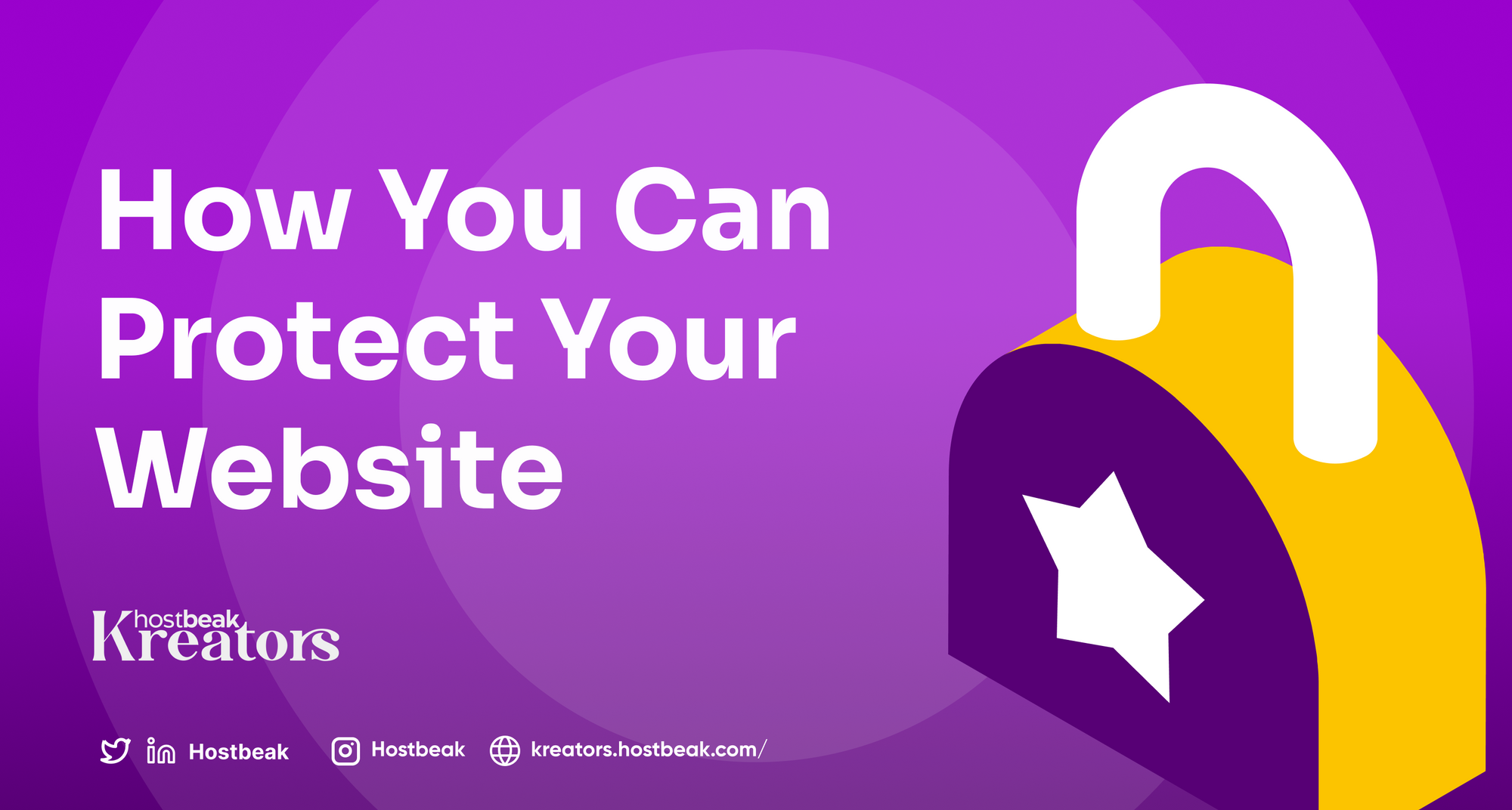 The majority of attacks done on websites happen because the site has no security or inadequate security measures. Sometimes, your site can still get attacked even with the best security measures in place. The best way to prevent attacks on your site is by protecting your site against unwanted visitors. With SiteLock, you can prevent your site from getting attacked and also monitor your site for possible attacks so they can be handled on time.
Introduction To SiteLock
SiteLock is an industry-leading website security provider with over 12 years of experience in delivering innovative technology to customers worldwide. SiteLock provides simple, fast, and affordable website security to websites of all sizes and types. Founded in 2008, the company protects over 12 million websites worldwide. The SiteLock cloud-based suite of products offers automated website vulnerability detection and malware removal, DDoS protection, website acceleration, website risk assessments, and PCI compliance.
Peace of mind — Protect your visitors and reputation from cyber threats.
Increased trust — Showcase a SiteLock Trust Seal on your site to increase visitor trust.
Ease of use — No software installation, just connect and go!
Real-time reporting — Receive automated email alerts and security results from your SiteLock dashboard.
SiteLock extends the basic malware scanning one.com offers to all its customers, so you can act before a breach happens.
How does SiteLock work?
As with any risk, cybersecurity starts with an initial assessment and regular malware scans, which are at the core of SiteLock technology. We provide a range of features designed to protect both your website and your business' reputation:
Malware Scan: Proactively monitors for and alerts you about any malware that is detected on your website.
Automatic malware removal: If a scan finds anything, SiteLock will safely remove any known malware automatically.
Vulnerability Scan: Automatically check your applications to ensure they're up-to-date and secured against known vulnerabilities.
OWASP Protection: Get protection against the top 10 web app security flaws as recognized by OWASP, the Open Web Application Security Project.
Firewall: The TrueShield™ Web Application Firewall protects your website against hackers and attacks.
Protect your reputation: Daily scans help detect malware early before search engines have a chance to find it and blacklist your site.
Fast automated setup: The instant and fully automated setup give you protection immediately without anything to install.
Content Delivery Network (CDN): Speed up your website by distributing it globally and serving it to your visitors from the closest location for faster page load speeds wherever they are.
Our Sitelock Plans: We have several plans designed to suit your needs. You can compare our plans in the image below: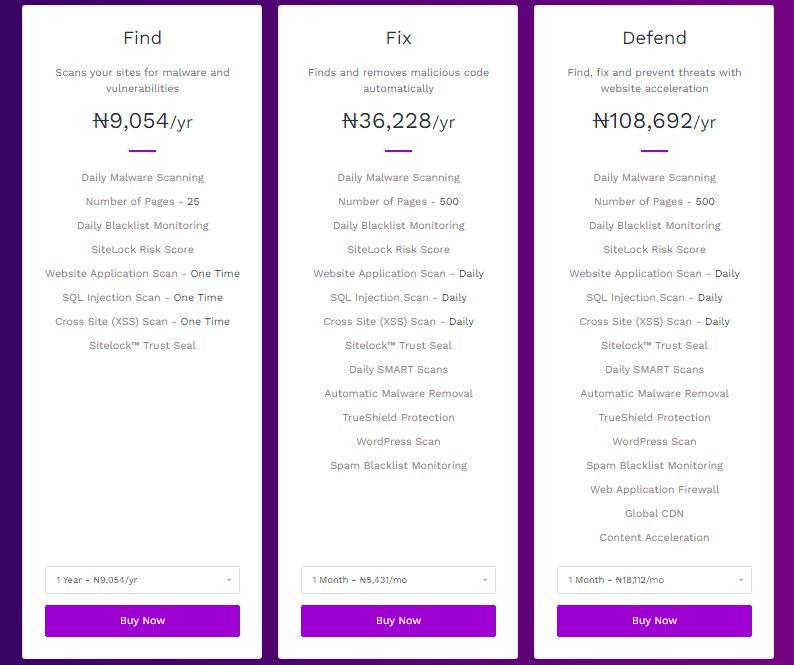 How SiteLock Emergency Response helps:
If your website has been attacked and compromised, get immediate emergency assistance to quickly recover your site. You can fix it now with SiteLock Emergency Response. For only ₦72,460($199.99) One Time for 7 days of protection databases, you'll get:
Immediate response: Get our fastest response time with analysis and work to recover your site started within 30 minutes.
Complete malware removal: If our automatic technology is unable to remove the malicious content we'll perform manual cleaning.
Priority treatment: With the emergency package you get fast-tracked straight to the top of the queue.
7-day aftercare: We'll continue to monitor your site for 7 days to ensure that your site remains malware-free post-recovery.
Real-time updates: Track progress with our real-time updates throughout the process of cleaning and recovering your site.
One-off payment: The emergency service is available for a single one-off fee, there are no recurring fees or subscriptions.
The importance of having SiteLock can never be overemphasized. This is because, without this feature, you leave your site vulnerable to attacks. Not only that, users will not feel safe using your website because of the lack of security.  SiteLock increases the level of trust from your users and also protects your reputation with your customers.